Lakers struggles keep them from playoffs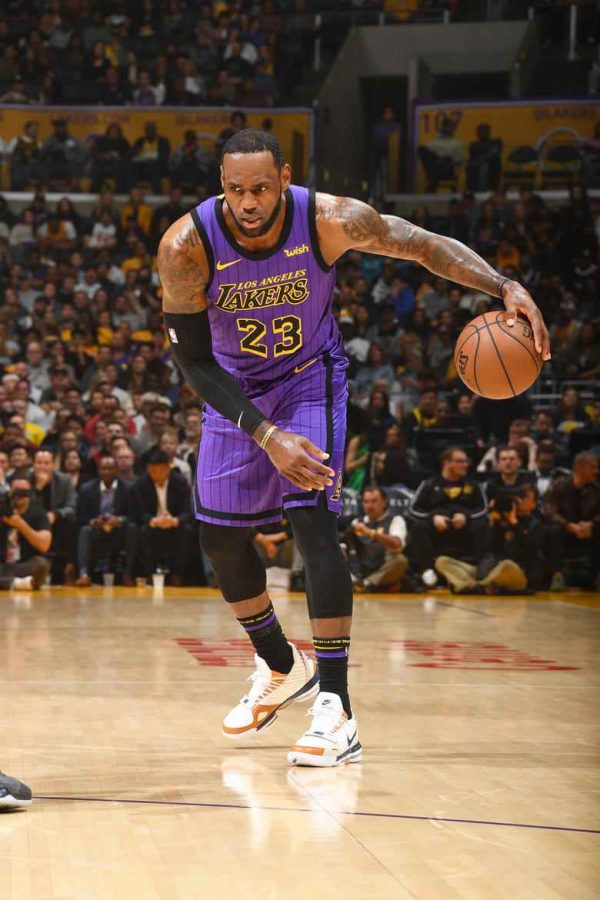 By Eric Santos, Staff Writer
March 31, 2019
The Los Angeles Lakers are failing and their players will have a relaxing spring.
One of the biggest franchises ever in NBA history has recently been having problems with being stable in still being one of the great teams in the game of basketball. So many frustrated fans are still trying to do their best in being positive about their team but it just seems as time goes by nothing has been changing.
So many struggles the Lakers has been facing and it seems to not stop. The playoffs start April 13 but the Lakers will not make an appearance in the playoffs this year again with their 35-42 (through March 31) record. Last time the Lakers made it to the playoffs was in 2013 when Kobe Bryant was still playing with them.
What seems to be the struggle? Do they need another all-star in the team? Do they need to fire the head coach? Do they need to trade players? During the summer of 2018 the Lakers made a big move in acquiring Lebron James who is a 3x NBA champion and who is a few steps away from catching up to the greatest of all time. James was averaging 27.2 points per game with the Lakers.
Even with James in the lineup the team was still having a bumpy road. I managed to ask a couple of Lakers fans what their thoughts and opinions were and I received a lot of mix emotions.
"I feel like they need another year in order to have a greater chemistry built within each other," said Rennen an employee at Technipaq who's been a fan of the Lakers since 2001.  "It's Lebron's first year playing with these young players so I understand why he is having trouble understand these guys."
I asked Jose who is a student at MCC and is also a big fan of the Lakers his thoughts: "I'm not going to lie to you they are pretty bad right now and it makes me upset because they have the potential to be a great team but it's not coming anytime soon. I just hope as time goes by the team can get a better understanding on what they need to do to be a championship team."
It seems like everyone is recognizing the Lakers desperation.
There is nothing that the fans of the Los Angeles Lakers can do but hope their team can have a better season next year.