Tuition will stay the same MCC will not be increasing their tuition for FY 2022, because of the COVID-19 pandemic. The college ranked 38 of 39 in the state in terms of lowest tuition and fees costs. The school's approach...
As President Joe Biden establishes his presidency, conservatives -- more specifically Republicans -- are fighting to protect and promote the fundamental stances of former President Donald Trump that helped him win the White...
The COVID-19 pandemic has undoubtedly left its mark in history: millions of people have died, a recession has once again arisen, and countless people found themselves jobless or worse off than they were before. One of the...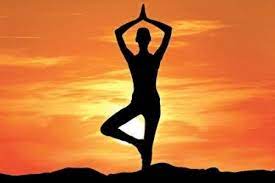 When you think of the COVID-19 pandemic, it is so easy to immediately think about all of the terrible things that have come from it in the last year, and how our lives have taken a turn for the worse. Although those things...

Loading ...
Sauk Valley Community College

2

Oct 3 / Women's Tennis

Waubonsee Community College

7

Oct 1 / Women's Tennis

Bryant & Stratton College (WI)

4

Sep 26 / Women's Tennis

Moraine Valley Community College

1

Sep 24 / Women's Tennis