Career Coach can help you find a path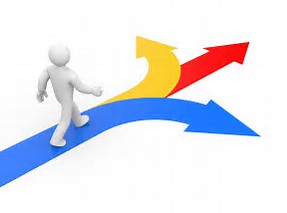 New to MCC's Career Services, is a program called Career Coach. This program allows you to explore careers, programs, and even take an assessment that will give you careers based on your interests. If you go to www.mchenry.edu/careerservices you will find the Career Coach link.
There are two different assessments, the 6 question and the 60 question. If you're looking for a quick, general results, choose the 6 question assessment. If you want more in depth and focused results, choose the 60 question assessment. The questions are simple and quick, neither assessment takes very long.
Once you complete the assessment, you will be presented with your skills, as well as careers that match your interests. From there, you can explore the different careers. Provided are annual wages, typical education, and descriptions for each career. It gives you different programs of study as well as how many job listings have been posted recently in the area.
You can skip the assessment and dive right into exploring different careers or programs if you already have an idea of what you want to do. You can view live job postings and see how many people work in that field in the McHenry County area.
Career Coach allows students to search and get more information about future careers they many want to have. This service provides the necessary information about programs and degrees required to keep students on the right track to getting into the field they want. It's very beneficial and all students should try it out.