College Dems aim to keep students informed, active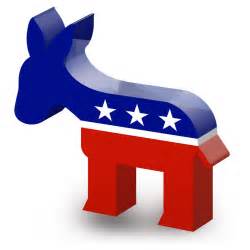 Hang on for a minute...we're trying to find some more stories you might like.
While perusing the MCC Student Organization Fair many displays really caught my eyes. Between the big colorful posters with pictures pasted all over them and the huge piles of different candies on the table it was hard for me at first to pick a group. Then I was drawn to the College Democrats table, me being somewhat interested in politics. Their poster had various quotes from famous Democrats along with pictures of them including Barack Obama, Bernie Sanders, and Franklin Delano Roosevelt. When I approached the table I was greeted by Peter Atterberg, the group's enthusiastic leader.
He had a stack of papers on the table that expressed the club's mission statement to fairgoers. Its first sentence read: "Our goal is to build America into what it can be – The greatest nation on the planet."
College Democrats at MCC is actually a recently renewed club, Atterberg brought it back this year after hearing about its previous demise and so far it has three members. He told me he has been interested in politics even as early as 6th grade by listening to his father and grandfather.
Attreberg says his goals for the group are to help people become active, informed, and awake to the political world. He also wants people to listen to others and feel free to have an open dialogue about politics.
"Have empathy for others in the other side of the political spectrum," he said. "We can get out of this mess if we work together." He says that his favorite thing about the club is learning about others ideas and helping them.
Atterberg told me that his club has taught him to become courageous, overcome fears, and set goals and fight for those goals. Also when he isn't leading the newly formed College Democrats he is also leading the Writers Block organization, a creative writing club. Atterberg's enthusiasm, love for politics, and attentive listening skills make him a great leader for these organizations.
College Democrats Meets every other Monday 4:30 to 5:30 p.m. in room A254.