Creativity is the word in the Drama Club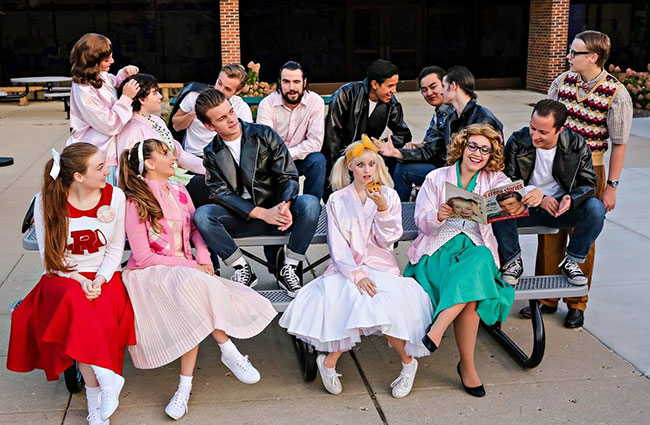 By Emily Voll, Sports Editor
September 27, 2017
Among the many student organizations on the campus of McHenry County College, the Drama Club stands apart from the rest in terms of creativity.
Under the guidance of instructor and theater enthusiast, Jay Geller, students are encouraged to let their personalities shine, and embrace the art form of acting. Having had Geller for a total of three classes during my time at MCC, I can tell you first hand, how much he cares about his students, and how much he wants everyone to learn but to also have fun at the same time, and the Drama Club is the perfect way to discover this.
All you need to do to become a member of this fun and creative organization, is simply show up. Newcomers are welcomed at every meeting, and the Drama Club meets every Tuesday and Thursday from 2-4 p.m. in the Black Box Theater, which is located in Building E room 122.
While many ideas and productions are planned for this upcoming school year —  including a potential improv show and producing student written and directed work —  the main focus of the club at this time is the teater department's  much anticipated rendition of "Grease,"  which makes its premiere on October 19th, 2017.
With the potential of producing student written work, the Drama Club is also a wonderful organization for those with a passion for creative writing, or for those who have always just wanted to try their hand at acting or playwriting.
Encouraging students to not only be creative, but to also embrace themselves, and let their personalities come through with their full potential, the Drama Club is a wonderful organization for students of all ages and experience levels, who simply want to have fun, and who want to learn about this art form.
So stop on by the Black Box Theater and join the members. Also be sure to see the
production of "Grease" on October 19, 20, 21, 26, 27, 28, and November 2, 3, 4 at 7:30 p.m. or on October 22 and 29 at 2 p.m.