Teens show it may be time to lower voting age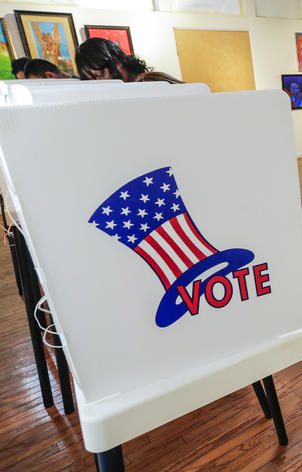 Should the voting age be lowered to 16 or 17?
Teens are getting more involved with politics every day. Whether  following elections or participating in movements and demonstrations, younger teenagers are showing a higher level of maturity and understanding in how the world works, and showing a strong desire to make it better.
Though many would argue that 16 and 17 is too young to fully understand, I believe there are ways to make it possible. Berkeley, CA,  and Takoma Park, MD, have already been allowing this age group to vote in local elections. San Francisco will vote in November regarding lowering the voting age as well, which would make it the first major city in the United States to do so.
I think local elections are a very good place to start, and that gives teens an opportunity to prove that they genuinely care about the ability to vote.
If teenagers prove themselves, and have a good turnout for voting, I wouldn't have any problem with them participating in a presidential election as well. The presidential election is especially important for 16 and 17 year-olds because they will be impacted sooner.
For those who don't want anyone that young voting, I think a good solution would be to have a screening process, likely with a test relating to the government and its processes, or even possibly a letter of recommendation from a teacher who knows the student is capable of taking voting seriously, and is properly educated.  This would require that the teacher and student don't discuss which political sides they take.
Not only are teenagers already showing initiative in voting, but allowing them to get in the habit earlier could make them lifelong voters, especially if their parents are regular voters. At that age, they may even begin by going with their parents, which would just continue to reinforce the habit even more.
Parental influence is a large reason why I personally believe lowering the voting age would be successful. An argument can be made that younger teens  could be the most knowledgeable, as they've likely recently learned about all of these processes in government classes. Even if they haven't yet learned some information, education has never been a requirement
to vote.
This age group is expected to act like adults in many ways — hold jobs, have a car, pay for gas, and more, but aren't given the freedom to influence the decisions that already impact them. Giving them a
platform that allows them to make decisions for themselves and others is going to teach more responsibility and influence.
While I do understand hesitations and concerns, with the correct process, I don't see how it should really be an issue, especially in local elections. In my opinion, most of the hesitations people have about 16- and 17-year-old voters are easily addressed, and there are simple compromises that I believe people could agree on, such as the screening process.