University center will help students go further — not farther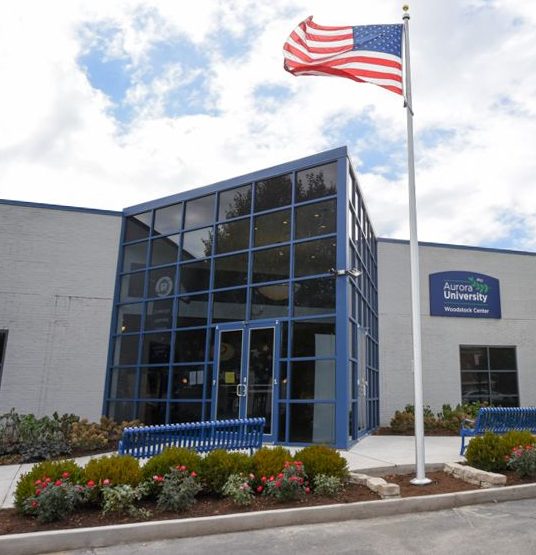 McHenry County College has teamed up with Aurora University and Northern Illinois University to open a University Center in Woodstock starting this summer.
This new opportunity will further allow students who are attending MCC to achieve a bachelor's or a master's degree from partnering universities, without having to travel too far from home. Soon MCC will be one of the few community colleges in Illinois that give their students the opportunity to achieve a degree higher than an associates.
Aurora University was MCC's first partner and together they will provide their students with many degree programs, including Social Work and Elementary Education. MCC students also will be able to complete NIU coursework in psychology, business administration, computer science, health sciences, and early childhood education at center.
Since 2009, AU has housed their university center in a historic building in the middle of downtown Woodstock. The center will be purchase by MCC and transformed into their own University Center, and they will continue to work with AU.
Dr. Clint Gabbard, President of McHenry County College, explained  the new University Center.  "Instead of ignoring the barriers facing folks in dealing with work, family, distance barriers, this MCC University Center will build an exciting, essential bridge to degree completion, in the heart of our community," he said.
This monumental step for MCC is going to give the community the education they want and need. As Gabbard said, there are a lot of barriers that life can provide, but the University Center is here to make things easier.
Mackenzie Erickson, a sophomore at McHenry County College, talked about her opinion on the MCC University Center.
"I think this is a really good opportunity for a lot of students, including myself," Erickson said. "I was thinking about going out of state to a university and getting my bachelor's degree, but the thought of being far away from home and all of the college debt made me second guess my decisions. Knowing that I can get the same degree, that I would anywhere else, through MCC and at a much cheaper cost is very relieving."
Nina Crement, another student at MCC, discussed her perspective on the new plans.
"I have heard a few things about this and I am very excited," Crement said. "Personally, I appreciate everything MCC has done for their students. I really like the way MCC is run and I enjoy the student to professor ratio. From what I have seen so far MCC does a really good job of taking care of their students and I trust them. I honestly think they do a good job with everything, and I already know this University Center will be great. This is very convenient for me especially because I am still undecided with my major and now I can continue to take classes without feeling rushed to go to a university. Also, I really like my job here and with the University Center I have the chance to continue my schooling while keeping the same job."
All in all, students now have the chance to get a degree larger than an associates through McHenry County College, with the help from Aurora University or Northern Illinois University. This will knock down many of the barriers that come with continuing school; traveling, finding a new job, leaving family or loved ones, the high costs, and more.
Northern Illinois University President Dr. Lisa C. Freeman said: "We're proud to support McHenry County College in its efforts to remove the sometimes-overwhelming barrier of having to commute or relocate to pursue a bachelor's degree."