Local team takes rugby to the ice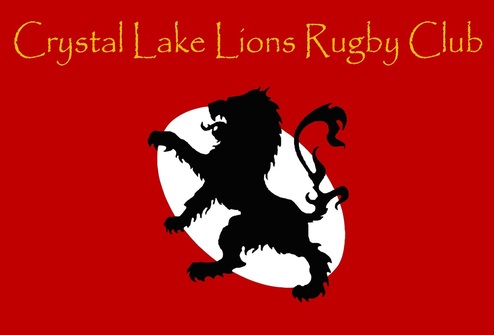 The dog piles, the odd ball that the sport uses and the odd scoring —
these are all things a spectator of rugby would see on a turf field. But what if rugby was played on a frozen lake what would that look like?
"The ball and scoring are all the same," said Gerald, a coach for the Crystal Lake Lions team, who lives in Woodstock,."There is no dog piles or tackling when we play on ice for obvious reasons."
Ice rugby is not an official sister sport to turf rugby, yet. The Lions' coaches and athletes needed to have something fun to do during the off-season so that the athletes didn't lose their form. The club decided that to keep their form they would hold a cookout and scrimmage match of rugby on a frozen lake.
The athletes who play range from 13 years old all the way up to 75. They slide around the ice like figure skaters and the ones who aren't as daring shuffle their feet like penguins in the arctic. They throw the ball the same way just with a little bit more gentleness. With the slipperiness of the ice and no chances for anyone to put someone on their shoulders, the game has a slower pace when played on ice.
The Crystal Lake Lions season has already started for middle and high
school teams. There are U13 and U15 club teams that compete with teams around the area in Cary, Elgin, Sycamore and other clubs. The Lions participate in tournaments as well where they travel to tournaments. The Lions practice on Monday and Tuesday nights.
For more information visit https://www.crystallakerugby.org/