Take simple steps to promote brain health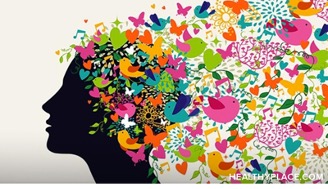 The issue of mental health decline has always been a wide reaching and serious topic. However, this issue has increased greatly in severity over the past two years as the world has faced the mental and emotional trauma and challenges inflicted by the pandemic. According to the Mayo Clinic, recent surveys show "a major increase in the number of U.S. adults who report symptoms of stress, anxiety, depression and insomnia" since the onset of Covid-19. While this observation can be disheartening to many, it is encouraging to note that there are many simple and effective ways to take an active role in combatting mental struggles and promoting healthy brain function.
Decrease Sugar Intake: In a study done by UCLA, rats fed sugar experienced a decline in brain activity, lost memory, and were unable to think clearly. So, cutting back on sugar consumption is a key factor in maintaining a healthy brain.
Play Wordle: Spending a few minutes a day playing Wordle, the massively popular online word game, can work to improve brain health. As stated by Dr. Douglas Scharre in an article from "Healthline," "It's important to challenge yourself to new problem-solving exercises". He later goes on to note that puzzles and games like Wordle "can stimulate and challenge key parts of the brain."
Stay Hydrated: According to the New York Daily News, recent studies have demonstrated that increased water intake is linked to increased performance on tests of cognitive ability. The human brain is composed of 90% water, so without enough water, the brain is unable to function properly.
Use Your Non-dominant Hand to Brush your Teeth: Using one's non-dominant hand can turn the simplest task into a formidable challenge. Performance Health Center states that: "The process utilizes brain plasticity…since our hands are connected to our brains, we can stimulate our brains by stimulating our hands."
Pick Up a Creative Hobby: In a 2015 article in "Psychology Today," Dr. Cathy Malchiodi referenced several studies finding that utilizing creativity increases positive emotions, lessens depressive symptoms, and reduces stress and anxiety. According to the Huffington Post, creative hobbies that boost brain health include baking new recipes, playing an instrument, painting, knitting, or even doodling.
Maintaining brain health is a daunting task. But, equipped with the tips listed above, anyone can start their journey toward a healthier lifestyle. As psychology professor Richard Davidson once said, "The key to having a healthy life is having a healthy mind".