Seeing a show need not break the budget at these local spots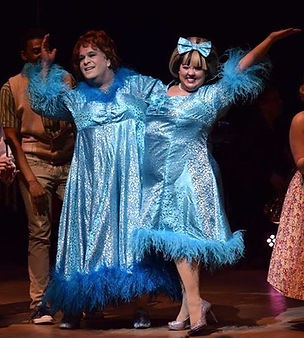 One hundred and twenty-two dollars and seventy-three cent:  According to statista.com, that's how much it costs on average to see a Broadway show. And for the average college student, that's not a price most are willing — or able — to fork over for a two hour performance. Even when considering cheaper local theaters like Drury Lane or The Marriott, ticket prices range between $60 and $80, plus fees. That being said, there are ways to enjoy inexpensive theater productions in the Chicago area—you just have to know where to look.
Built in 1889, the historic Woodstock Opera House is home to a variety of theatrical, dance, and concert programming in Woodstock. Its age combined with its Victorian style architecture provides viewers with an enriching theater experience. It is also interesting to note that the opera house was prominently featured in the 1993 film, "Groundhog Day." With tickets ranging from $10-$26, the array of performance genres offered at this local theater present enough styles to please people of all tastes.
2) Overshadowed Theatrical Productions
Located in Medinah, this community theater is dedicated to producing high quality theatrical entertainment in the form of musicals and plays. Overshadowed offers stunning sets, $14-$20 tickets, and has a 4.8 rating on Google reviews. Tucked away in a side wing of a church, this theater gives audience members a cozy and relaxed theatrical experience. Their upcoming production of "Beauty and The Beast" opens in July and runs for four weekends.
This Palatine theater offers professional quality productions, features a live orchestra, and charges only $22 per ticket. Though not officially a professional theater, their shows stand out because of the seasoned nature of their actors. Their upcoming production, "State Fair," runs May 14-29. .
Live theater offers the viewer an escape from reality through artistic entertainment and inspiration. As noted by "Psychology Today," attending live performances immerses people into stories, even helping to improve mood and empathy. As Oscar Wilde described it, theater is "the greatest of all art forms, the most immediate way in which a human being can share with another the sense of what it is to be a human being."