Soccer star honored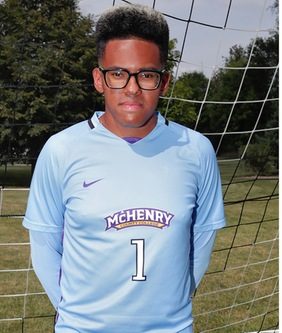 It is because of his hard work on and off of the field, that Justin Washington was honored as the October MCC Student-Athlete of the Month.
Washington, the men's soccer team's goalkeeper, has already earned academic All-Conference honors and is on track to become a NJCAA Academic All-American.
"He works hard both on and off the field and walks the walk," said head coach Joshua Hill. Both Hill, and MCC's athletic director Karen Wiley, are proud of his hard work and perseverance.
— Bryce Beitzel