Campus news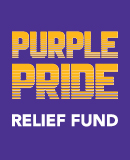 Get funds for taking summer classes

There is an awesome opportunity for any student who is registered to attend courses this summer at MCC.  The Purple Pride Relief Fund will be awarding funds for class enrollments. Students that enroll will receive anywhere from $500 for 3-5 credit hours up to $1,000 for 6 or more credit hours. Students can select to have the funds pay an outstanding balance or they can select to have the funds dispersed as a refund directly to them. Students will not see the award on their student record until their enrollment is verified the week of June 21. All awards will then post to the student record the week of June 28. For more information visit https://www.mchenry.edu/payingforcollege/index.html.
— Cory Rambuski
White? Red? Rose? Fall class to teach wine culture
Wine is the perfect drink to sip on but what could be better than knowing the culture around it?
MCC has added a new course to the 2021 fall semester called, "Introduction to Wine Culture." This course will be on Monday nights 5-7:30 and is open to anyone over the age of 18, no prerequisites are needed to take the class.
The class will provide a variety of topics such as exploring the history of grapes, information on various flavor profiles, food pairings, and most importantly the proper service techniques of all kinds of wines. Andy Andresky, a wine expert and founder of the restaurant 1776 in Crystal Lake, is the instructor.
"We're excited to add this important class to our curriculum," said chef Tina Drzal, who leads the culinary programs at MCC. "It was recommended by our program advisory board, which is comprised of a number of local restaurants. This class will prepare our students to provide quality service at the growing number of craft breweries, wineries, and other similar establishments in the area."
This course is perfect for anybody is interested in wine culture and how to properly and truly enjoy it.
General registration for Fall 2021 classes is now open. Students interested in joining the class can enroll at www.mchenry.edu/register or learn more about the culinary program at www.mchenry.edu/culinary.
— Maribel Santos