English league tackling racism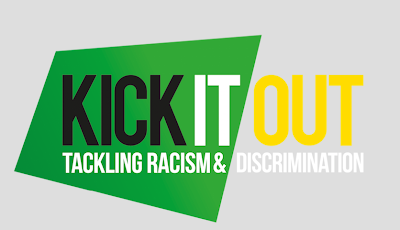 The English Premier League is at the top level of the English football league system. It has lots of strict rules and regulations by which all players and employees must follow, but what happens when regulation is needed off the pitch, and in the stands or online?
After many incidents involving racism occurred year after year, the Premier League decided to launch its No Room for Racism campaign, on March 30th of 2019, and ended shortly thereafter, on April 8th of 2019. After the week-long campaign, demonstrating its commitment to equality and diversity, we sit here in 2021, with continuing discrimination and horrible acts towards the players, and a second coming of this campaign.
At the start of the 2020/21 season in September of 2020, amid the Black Lives Matter movements around the world, the Premier League brought back its No Room for Racism campaign, which includes badges on the right sleeve of every jersey, and a knee of solidarity at the start of every game. Even with these measures in play, the racism and harassment of the players continues.
Sanjay Bhandari, who is the head of Kick It Out, a United Kingdom organization that also works at tackling discrimination, said in a CNN article that he believes racism in the sport is "worse now than it was five years ago." Bhandari backs this up with reports of racism increasing by 43 percent since 2018. UK government statistics say in 2018/19, there were 103,379 offences where hate crime was a motivating factor. This, Bhandhari believes, may be a reflection on society after the Brexit vote in 2016, which saw the UK leave the European Union.
In 2019, a whole stadium got banned for these unfortunate situations. During the Euro 2020 Qualifiers, England took on Bulgaria, and were subject to hate and racially motivated chants and violence from the crowds. The result was a $94,000 fine to the team, and a ban on having the Bulgarian fans in the stadium for following games. This conclusion was reached after the game had to be temporarily halted twice, when the ref was alerted of the fans treatment. Throughout the game there were Nazi salutes, and monkey chants from the crowd. Authorities made 12 arrests after the game. This is just one example of the many that occurred during this tournament.
In 2021 however, with no fans in the stands due to the pandemic, the abusers are taking to social media to attack the players. Romaine Sawers, a player for West Bromwich Albion F.C. was one of many players who was subject to racism over social media in February, but his case ended differently than most. His abuser was actually found and held accountable. West Midlands' police arrested the suspected racial abuser. The police department hired a "dedicated football hate crime officer," to help combat this issue. Governing bodies are attempting to assist in this issue, but to little effect. "It's a societal problem,", said Stuart Ward, who was appointed the UK's first dedicated football hate crime police officer. We see these issues every day in the US, but it's not just us, it's a worldwide struggle.
What can people do to help out this situation? You can go to https://www.premierleague.com/reportracism​, and use one of the premier leagues many report strategies. If you witness or are subject to these kinds of acts online, make sure to report it, even to just save one more person from this type of abuse. Some steps that the Premier League have taken, are expanding their workforce diversity, and promoting diversity of all types throughout the players and staff.