Be festive — even in 2020 holiday season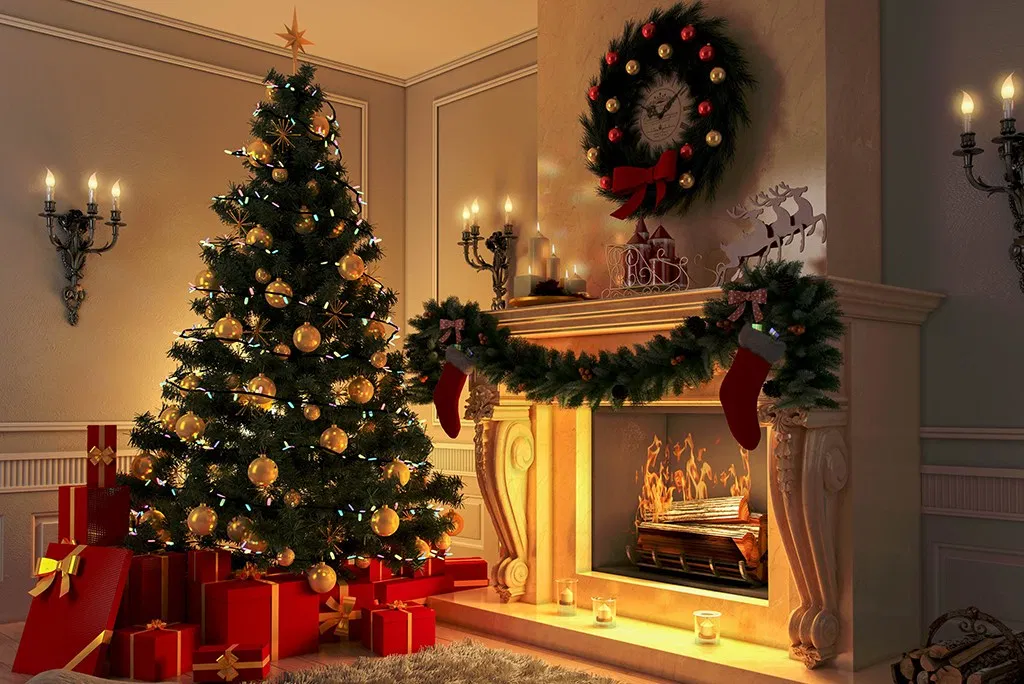 Okay, so you know the most momentous time of the year is coming up, right? You know the season: tinsel, eggnog, ugly sweaters, the holiday that Ms. Carey sings about the most. The holiday that draws out the crowd and brings out best out of children.  But this year is extra special; most traditions that we were used to, we can no longer do because of the big bad C. So, you might be wondering what we can do if we are stuck in the house driving ourselves up the wall? Well, here are five things you can do this holiday season when you're living in unprecedented times.
Still put up Christmas decorations: Don't let 2020 be the year that you won't put up Christmas decorations. Go get the big box of decorations from out of your storage location. If you live with family, make it a family activity; little kids love to tell you about their day, their version of storytelling makes a mundane activity seem adventurous. Also, please make sure that you check to see if lights  still work; you don't want to be the family from "National Lampoon's Christmas Vacation" with a ruined holiday because you forgot to check the lights.
Don't be upset if you can't afford gifts this year: Maybe your money didn't stretch as much as you thought it would and you're saddened by the revelation. Maybe the child in your life wants the newest toy on the block, but it has a price that wasn't in the range you hoped. Just remember that everything will be okay, there's are many families who are having the same problem right now. You can give some of the following away as gifts that are cost-effective: Keepsakes, baking mix, a playlist that you curated for someone, their favorite book or if all else fails, the local drugstore has all your last-minute needs. Here's a tip for next year: If you or a loved one are in a burden during the holiday, try contacting a local organization or write a letter to Santa. The United States Postal Service has a yearly thing called Operation Santa, where you or a group of coworkers/family members can sign up and give joy to a child/family in need. The program, which started in 1912, has one mission statement: answering each letter sent to Santa each year. If you want more information, visit uspsoperationsanta.com
YOU'RE NOT A BAD PERSON IF YOU STAY HOME- Family pestering you because you're choosing to stay home? Don't feel bad that when you take an executive decision about the safety of yourself and the safety of others. There's always Zoom calls; pants aren't needed for the meetings. Don't let this guilt eat you up; especially if you come from a huge family, there will be other events in the future. Aisha Harris, a single parent of four, especially knows the difficulties about the guilt of not seeing family. Harris states: "I have a huge family. I'm also the oldest daughter, so I know how hard it is to not see family. But if I must decide for myself and the health of my parents, I'm choosing to stay home. It wasn't easy, but I want to keep my family as safe as possible." If all else fails and you must see family, please get tested before and after your visit. Getting a test will put you in a good sense of mind and if you're experiencing any symptoms of sickness, please self-quarantine for fourteen days.
Do some activities: There's still some holiday activities that being held when you have absolutely nothing to do at the house. There are always light shows everywhere in Chicago; the two zoos in Chicago (Brookfield and Lincoln) are having their annual light show displays. If you're willing the make the trek to our sister state Wisconsin, there's even a light show you can see a light show from the comfort of your own vehicle. Okay, light shows aren't your thing, well whenever snow decides to visit this year, plan a snow day and bring out your inner-child.  Eggnog is back on shelves, so go pick it up and if you're over the age of 21, feel free to add a liquor of your choosing. The cult following peppermint bark lovers will be pleased to know that it's back.  The queen of Christmas, Mariah Carey, has a holiday special this year, so feel free to watch. Go dust off that DVD case of yours and watch your favorite movie; it doesn't have to be holiday themed. Horror-lovers will be overjoyed when they find out that their horror movies based on the holidays. Got some television shows that you have been putting on your to-watch list? You now have time to watch them, just don't browse the internet while doing so, spoilers will kill the mood. In conclusion, if it will make you happy during this time of year, do it, no one is judging you.
Remember to breathe: With all the craziness of this year, remember to breathe. No one will blame you for taking a break this year, it's too stressful not to reset. Without being too preachy, let's break down breathing. Take some time in the next week to break down your year: the good, the bad and everything in-between. Take a nap if you want, just not an all-day nap. Write down everything and reflect on what could be done to have a better year. Consider sticking to your new year's resolution; don't beat around the bush with this one. If something/someone isn't valuing you, consider not "taking" them into the new year. Having a clear mindset within the new year can set you up for greatness. New year. New opportunities!
These tips might help you survive these next few weeks. It won't be easy, but a new year is right among us and hopefully next year will be kinder to us. Happy holidays and have a good new year!