Helping on the front lines means long hours for this mom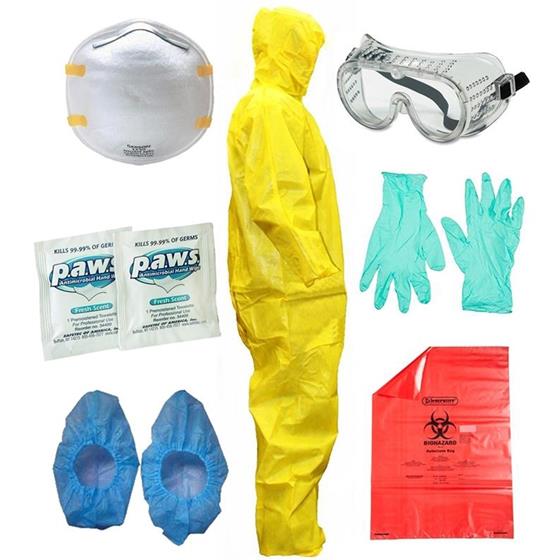 This quarantine has been tough for every American. From watching movies to making in home gyms people are adjusting to their new normal but many are bored and want to get back to their everyday lives.
Madonna Unger, however, has been dealing with a different story. Madonna is 52, and lives in Ingleside with her husband Drew and their two sons Nolan and Ethan. Madonna is a Member Performance Principal (MPP) for Vizient Inc., a healthcare performance improvement company. Her role is to work with healthcare system executives improving their operating margins and support their cost reduction initiatives.
For the past weeks she has been working alongside her members to help secure essential products to take care of the Covid-19 surge of their patient population and to protect their front- line workers. She has also worked closely with the City of Chicago to help set up their field hospital at McCormick Place. That site will serve all the healthcare systems in Chicago and help to manage their Covid-19 patients. Madonna has been in healthcare for 27 years since she graduated for Western Illinois University in 1991. She graduated with a Bachelor of Arts and majored in Journalism and Marketing. She has held many positions throughout her career and has worker on front lines of  healthcare for the past 17 years.
Q: On daily basis how many hours are you talking with work colleagues?
A:  I am on the phone literally these days from 6 a.m. through 7:30 p.m. CST.  I work with a number of individuals on the East Coast and Midwest so it is essential that I connect before traditional work hours and after.
Q: What is the most important goal for you and your team right now, and why is it important? 
A:  The most important goal of the team is to ensure our members have enough personal protective equipment for their front-line employees, ventilators to ensure they have the ability to provide necessary oxygen to their patients and pharmaceuticals to help them get better.  The demand for these products is so high as this is a worldwide pandemic and our customers are scrambling to obtain product at any price.
Q: Has this quarantine take a toll on you and why? 
A:  It has been challenging trying to help our customers from afar. We are used to being alongside of them and face to face.  It has humbled us in our approach on how we work closely with our customers as well as internally with our teams.  Using other technologies that allow for more video conference, having conference calls outside of the normal work hours have been critical to our success.  Many of our customers are scared of the unknown of this virus and has added to the anxiety.  hey want to support their front-line workers and sometimes feel inadequate given they do not have the right tools to help them.
Q: How did you help with McCormick Place being set-up as a hospital? 
A:  I got involved from a request of one of our members. As I met with one of the consultants the city brought on board to help, I quickly assessed how large of an operation this was outside of the original intent. I facilitated discussions with some of our subject matter experts to help them set up the operations. We now have a team of about 40 individuals helping the procurement and material management of all the supplies needed to keep this operation running.  FEMA did supply this field hospital with some supplies to get it up and running but it is important for our teams to ensure they have enough product to service patients that will be arriving.
Q: What is your main goal once this quarantine gets lifted, what will do you think about to prevent the next pandemic?
A:   Preparing our members and to provide best practices in managing these types of situations.  Many of our members were prepared to a certain extent with disaster preparedness but never to this magnitude. Our members have also spent an enormous amount of cash trying to obtain PPE (personal protective equipment) and paying top dollar. They also stopped doing elective surgeries which is how they maintain their financials in order to keep their doors open to service their communities.  We will be working very closely with them to help them fast track the revenue they lost during this pandemic.
Q: What do you cherish the most if you have free time?
A:   What I want to do on my free time is I get any is to spend as much time with my family. I always put my family first and I don't talk to my family much on work days. But if I do will spend every moment with my family.