Freshman earns honors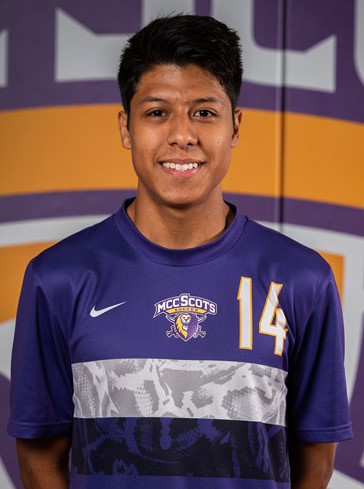 It is an honor to be the student's athlete of the month here at MCC and every month there
is a different student chosen to be the role model for the school.
The athlete of the month for September is Jose Hernandez who is a freshman here at MCC and a graduate of Crystal Lake
Central high school. This is very impressive from him since it is only his first year here attending
MCC and his first year with the school's soccer team.
He is 6 feet 1 inch tall and he plays the forward position. Hernandez is also very focused on his education which is important to him. He wants to be part of the criminal justice field but is mostly interested in police work. He is recognized for his mature mindset and for being really active on and off the field.
"I am so happy to see Jose off to a great start academically and learning how to best juggle the
schedules of being a student and athlete," said Athletic Director Karen Wiley. "He is representing with maturity and class in the
classroom and on the soccer pitch."
Hernandez is an amazing example for the students at MCC and more should follow his leadership on having a great
college experience.