Fall musical spotlights teens' awakenings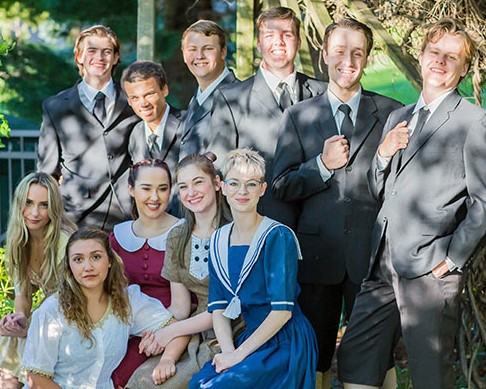 Interested in a coming of age play that showcases a group of German teenagers in the late 19th century who discover their sexualities? Then look no further than the production of "Spring Awakening" at our very own McHenry County College's Black Box Theatre.
This play will dive into the self discovery and sexuality of teens transforming from minors to adults accompanied by the scores of folk music to rock 'n' roll, while trying to avoid authority figures and adults who try to suppress these expressions. The play was written by Steven Slater and Duncan Sheik. This production is directed by Jay Geller, with musical direction by Michael Hillstrom, and choreography by Maggie McCord.
Join these teens on their adventure of music and expression in performances on the following dates: October 24, 25, 26, 27, 31 and November 1, 2, 3, 7, 8, 9. Tickets are $20 for general admission and $15 for MCC students, faculty/staff, alumni, veterans, and senior citizens. For reservations, Call (815) 455-8746 or email [email protected] to guarantee your spot for the amazing show!
One Warning: This production is intended for a mature audience as a result of scenes with sexual nature and adult humor.
For more information about this fall play, any upcoming or past performances, and information about MCC's theatre program go to https://www.mchenry.edu/theatre/