Immigrants live in fear as ICE raids continue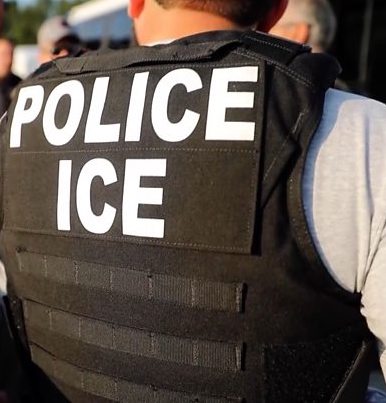 Fear. Fear is an unpleasant emotion caused by the belief that someone or something is dangerous, likely to cause pain, or a threat. That is the exact feeling that illegal immigrants get whenever they see ICE officials or anything related to them. What is or who is ICE you ask?  ICE stands for Immigration and Customs Enforcement and it is a federal law enforcement agency under the U.S. Department of Homeland Security, principally responsible for immigration enforcement, with additional responsibilities in countering transnational crime.
The agency was founded on March 1, 2003 by George W. Bush. Their whole purpose is to stop people from coming to the U.S and settling here illegally. So of course to those who already are here illegally these people are seen as enemies. The reason is at times ICE officials can take things to a whole other level that can be aggressive and dangerous. Getting into problems with ICE is every immigrants' biggest nightmare.
Moreover, with ICE, there has been many incidents involving them and illegal immigrants throughout the years but this year they have been headlining more news reports . Most stories are about how they are detaining many immigrants and treating them very poorly at detention centers. There are also cases of leaving children by themselves without their parents and treating them horribly at the camps. Another thing they are getting noticed for is their raids throughout the country which are continuing to this day. These raids are causing an outbreak of immigrants feeling discomfort wherever they are and feeling unsafe even in their own homes.
These raids can happen anywhere and anytime. Unfortunately, there was a raid recently in the state of Wisconsin where a close friend of my family lives. The ICE's target was a little bit away from where my friend lives but he still experienced terror, not only for him but for his family as well. Our friend's name is Roberto Garcia and he works hard to support  his family. Roberto is from Mexico and he came to the United States in the 1990s when it was a lot easier to immigrate because back then we did not have the same border protection. His reason for coming to the U.S. was to build a better life for himself and build a family with his girlfriend. Coming to the U.S. was another opportunity in life for him that he could not resist taking.
Therefore, after the incident, I had the opportunity to talk to Roberto about what he felt about the recent events that has been going on around the country and the recent ICE raid that occurred really close to his town.
"Of course I'm afraid, my family lives here and so do I and I don't want anything bad to happen to any of them," Roberto said. "We cause no harm to anyone at all, we're just here to have a normal good life just like anyone else who lives here."
He also said: "I understand that maybe some of us can cause criminal problems or anything related to that but most of us are here to work to have a better lifestyle and seeing all these innocent people getting deported with no questions asked is kind of heartbreaking. These raids are getting out of control because they are breaking families and for that reason there needs to be justice for all of us that are affected by this even when we shouldn't be."
You could really hear the sorrow in his voice while he was answering questions. It's a crazy experience for him since he thought this situation wouldn't have gotten worse .
Similarly, a recent death of an ICE detainee occurred in the town of Woodstock at the McHenry County Jail. The Northwest Herald reported that: "Roberto Rodriguez-Espinoza, 37, was pronounced dead at 9:35 p.m. Tuesday by medical staff at Northwestern Medicine Central DuPage Hospital in Winfield." It also said  that Rodriguez-Espinoza was the eighth individual to die in ICE custody in fiscal year 2019.
This is beyond frightening. It hits too close to home  — I live in Woodstock with my family. No person should live with the fear of being sent away from their families and away from a great life when they do nothing but good. These immigrants do not cause danger to anyone. More U.S. citizens should put themselves in these people's place, so they might understand more of how helpless immigrants feel living in the U.S. nowadays.