SPAN uses action to promote peace, bring awareness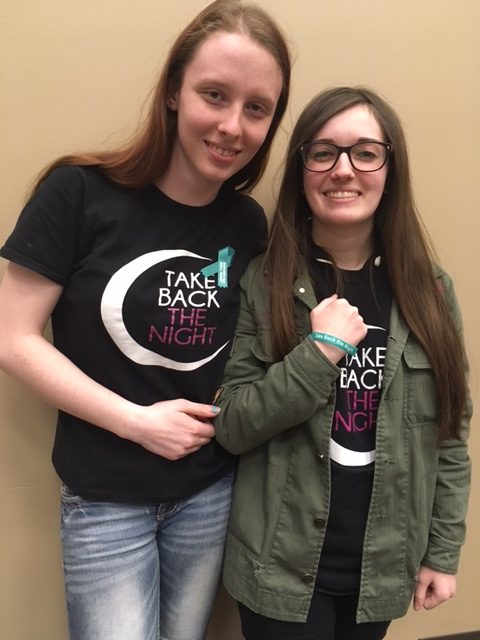 McHenry County College offers many different organizations and clubs that you are able to join and just have a whole new experience with the school and the students that are also involved in the groups. The clubs here give you a chance to meet new people and get more involved with school but provide some good times along with it.
Of course there are multiple clubs you are able to join but one that has a great effect to the school and the community is the Student Peace Action Network which promotes peace on a local and national level through education and action. They are very involved in the community and they work for social justice and equality.
This organization has been active at MCC for over 10 years. Sadly, since most of last year's members graduated, the organization is starting over with membership but they have an acting president, Patrice Jones. SPAN meets Thursdays 12-1 p.m. in Room A350. At that meeting they discuss events that have become annual projects. In addition adviser of the organization Patricia Gaughan asks students what topics interest them and they try to do events related to members' ideas. Some annual events for them are the letters to Santa which is in conjunction with Direct Effect Charities in Chicago. Children from high poverty schools write a letter to Santa asking for specific things they need. SPAN distributes the letters on campus and collects the gifts then they deliver them. It is a very involved project that requires a lot of organization and many volunteer hours for the club's members. Last year they collected 250 gifts which was an amazing accomplishment for them.
In the spring they host Take Back the Night which is to raise awareness of sexual violence. In the past this has involved speakers, a resource fair, a march outside around campus where participants chant, and culminating at a fire pit outside where people can write something they want closure on and burn it. It is a very emotional night for people that go through sexual assault.
In addition, they do a #METOO wall in the commons where anyone can write something that happened to them as a form of healing which allows people to see what others go through so they can offer comfort to their peers. Also during the event they host the clothesline project, which is a display of T-shirts painted by survivors of sexual assault telling their story.
These are only some events but there are definitely plenty of more events that they host throughout the year. This club is very helpful to create a friendlier and peaceful community for everyone which is what we definitely need since our society is full of violence and negative events nowadays. This is a club you should look into and help the school spread positivity with others that have the same goal as you which is to make this world a better place.
Come to a meeting or for more information contact Patricia Gaughan at [email protected]