Campus News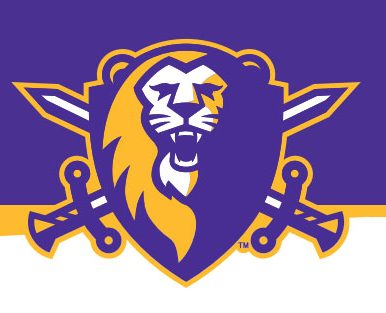 MCC offers summer youth sports camps
Youth ScotStars Sports Camp registration is underway. The McHenry County College
Athletics Department is offering sports camps for students third grade through high school. The camps include baseball, softball, basketball, and volleyball.
The college's coaching staff leads most camps.
Baseball one day hitting camp starts on July 23 from 9-11:30 a.m. for boys entering grades 5-10 fees are $35.
Softball all skills camp starts June 17-20 Coaches will cover hitting, defense, and pitching. Camp times are 9-11:30 a.m. for girls entering grades 6-8, 1-3:30 p.m., for girls entering grades 9-12. Fees are $75.
Basketball all skills camp will take place from June 17-20, teaching players ball handling,
passing, shooting, and defense. Camp times are 12-1:45 p.m. for boys/girls entering grades 3-5, for boys/girls entering grades 6-8 camp time is 2-2:30 p.m.
Volleyball all skills camp takes place June 24-26 covering all the basics. Camp time is 2-4 p.m. for boys/girls entering grades 6-8,  noon-2 p.m. for girls entering grades 9-12. Cost is $60. Volleyball one day specialty camp will take place June 27 featuring proper footwork, technique, and game strategy for setting and hitting positions. Camp times are Setters/Hitters from 12-2 p.m. for girls entering grades 8-12, Passing/Defense camp times are 2-4 p.m. for girls entering grades 6-12. Each camp fee is $25.
All fees include ScotStars t-shirt for each camper. To register for ScotStars camps, visit
[email protected]
or call (815) 455-8543. For more information on additional summer programs, visit MCC's Kids and College summer program, visit
www.mchenry.edu/kidsandcollege.
Golf Invitational raises funds for students
The Friends of MCC Foundation Golf Invitational will be held on Monday, June 10
at Crystal Lake Country Club. Proceeds from this event further the foundation's mission of providing needed financial support to MCC students.
The Golf Event will begin at 7:30 a.m.with a continental breakfast with a shotgun start at 9 a.m. The round will include 18 holes of golf in scramble format. Players will be treated to the Adidas Player gift tent, driving range, feature gifts, and a prize auction. Following the round of golf there will be an appetizer reception and an awards' ceremony. The cost per player is $350 or $1400 for a foursome.
Individuals can attend the reception only for $50. The premier sponsor the golf event is the Chicago law firm Robbins Schwartz with the platinum sponsor being UniCarriers Americas Corporation based in Marengo. Other sponsors include Demonica Temper
Architects, First Midwest Bank, Pepper Construction, Homestate Bank, Aptar, Watlow, Coilcraft Inc, Crystal Lake Bank and Trust, and Shaw Media.
Contact the Friends of the MCC Foundation office at 815-479-7510 with any questions.
— By Neal Klepitsch
Food composting program successful
MCC improves sustainability through a food scrap composting program. The school has new recycling bins in the commons areas.
The school, and McHenry County College Sustainability Center director Kim Hankins, wishes for the student body to gain more experience with methods of sustainability.
An April 5th audit shows 163 pounds of food compost, and 87 pounds of recycling has avoided the landfill. The effort is led by MCC's sustainability center to reduce carbon footprint. This initiative in turn reduces trash hauling services, thus saving the school money.
— By Cory Gul
Scholarships available for Fall 2019

Applications for scholarships for the 2019 Fall Semester at MCC are now being accepted. Applicants have until the end of April to send in their applications for scholarships. You can apply for scholarships online at www.mchenry.edu/scholarships.
If you have any questions regarding scholarships or your eligibility stop by the MCC Foundation office in A-257.
One online application auto-matches you to all scholarships for which you qualify. An essay is required along with the application for scholarships. If you need any help with writing the essay stop by the Sage Learning Center, located in the library, for help.
The Friends of MCC Foundation has close to $400,000 per year in scholarships available. Scholarships can be applied in a couple different ways, towards tuition, books, and fees. Some scholarships even travel with students to a 4-year institution. When searching for scholarships online you can use a filter option to see which scholarships you are a match for. Some of the scholarships available include APTAR STEM Scholarship, Black Student Union Scholarship, College Opportunity Scholarship, First Midwest Bank Scholarship and many more.
— By Kyle Torp
Sexual assault awareness events
The Student Peace Action Network (SPAN) hosts each of these events running from April 2nd to the 25th in honor of Sexual Assault Awareness month. There will be a self-defense class, art exhibits and presentations by professionals and authors.
There is a #METOO display located outside of room B166 throughout the month of April. It's open to anyone to submit a story or affirmation to the wall.
All the events are free and open to MCC students.
Last spring a student in my English class gave out free purple rubber bracelets to our entire class, and like any girl, I happily took one to add to my accessory collection. The bracelets simple read, "Take Back the Night" which is the conclusion of all of the events. This year the event will be on Thursday, April 25. It will be located in the Luecht Conference Center from 6:30-8:30. The event will include guest speakers, art presentations and live music. It's largely centered on a march around the school and ends at the campus patio fire pit, where participants write down something they'd like to find closure on, then release it into the fire.
— By Jamie Jarosz
 Spoken And Poured reading series

The McHenry County College students of this semester's creative writing class taught by Laura Power have just put together a reading series event for the public. "Spoken And Poured" is a student led event that showcases students' work in an environment uncommon for unpublished undergraduate students: a public reading.
Creative writing students work in large and small groups to organize, plan, and promote the reading series events as well as read their own original work from class at one of the three events.
The "Spoken And Poured" event will be located at the Black Box Theatre and in Room E122 on April 10th, 17th, and 24th and will go from 4:30pm-6:00pm.
The creative writing students have the opportunity to choose one of their pieces and present it to the public. Pieces will vary from poetry, creative nonfiction, fiction, drama, even character development or mini stories. The McHenry County College students created the theme and will be decorating the venue in a coffee shop theme. It is a free and casual event for anyone who wants to hear some talented writing made by the creative writing students.
— By Julia Bussa
Study Abroad Application Deadline coming up
The 2019 Fall Study Abroad Application deadline date is May 8. There are quite a few interesting options for students wanting to apply. The countries available in this year's program are Austria, England, Ireland, and Spain.
MCC student Kylie O'Halleran studied abroad in both Costa Rica, and Spain. She appreciated her experiences: "I like the cultures of the Spanish-speaking people. They're friendly and willing to talk to new speakers, like me."
There are only a few requisites for studying abroad. Students must have a GPA of 2.75 or higher, have a B or better in English 151, and have 12 to 15 hours of college earned credit. McHenry County College is a member of the Illinois Consortium for International Studies and Programs (ICISP). This makes sure MCC students have a good chance at studying abroad and also opens students up to more scholarship opportunities. Scholarships are still available for this coming fall semester as well. Students at MCC have a great opportunity to travel abroad, see different cultures, and meet amazing new people.
— By Waleed Kaleem
 Purple Closet helps students dress for success

McHenry County College recently launched its Purple Closet, offering free professional clothing for students. This program is a great way to allow students to dress in appropriate business attire for interviews. Frankly, a lot of student cannot afford to buy a brand new "interview-ready" outfits and this program permits them to show employers that they are ready to be taken seriously.
The idea of the Purple Closet started with the McHenry County Business Club; they are the ones who should be credited for this great idea. They were able to come in contact with multiple businesses that were more than willing to help. They reached out to Bethesda Thrift Store in Crystal Lake, the Clothing Closet in Woodstock, Goodwill resale stores in Algonquin, Crystal Lake, Huntley and McHenry, and the Sparrow's Nest Thrift Stores in Algonquin, Cary, McHenry, Mundelein, Palatine and Woodstock. The program allows students to go into these selected stores and pick out their outfits at no cost. The Purple Closet is funded by the MCC Business Club, through some fundraising. There have also been some contribution from MCC faculty and staff.
So far, there has been great success with this program. The club members wish to expand in order to reach a broader demographic, the general working class. They hope to expand to work boots and scrubs for fields beyond just business.
For more information go to http://www.mchenry.edu/closet/index.asp
— By Carina Lopez