Miss Woodstock's reign focused on community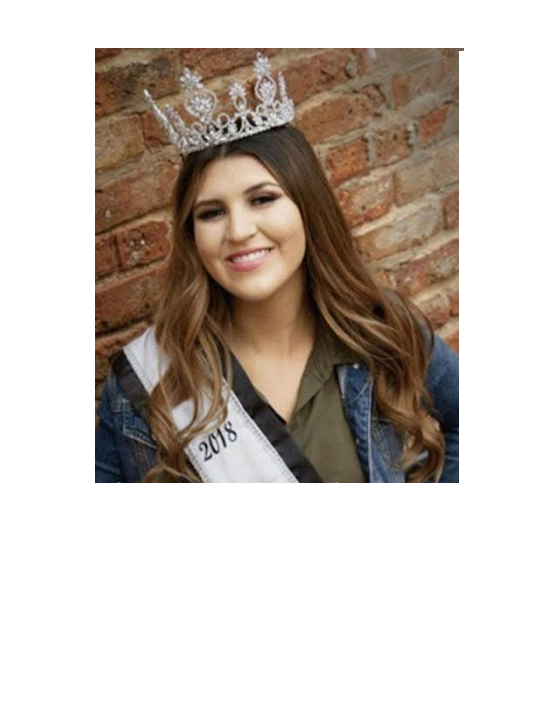 As the search for Miss Woodstock 2019 begins, the time for Alondra Flores, Miss Woodstock 2018 comes to an end. Flores, age 21, made history in last year's pageant, becoming the first Latina Miss Woodstock.
Flores graduated from Woodstock High School in 2016. She then continued her education at McHenry County College and graduated in 2018.
Apart from her two jobs, Flores is an active community member; making her time as Miss Woodstock as significant as she could. Not only did she commit time to community service, she also became the bridge between the Hispanic community and the English speaking community for the town. Alongside her title as Miss Woodstock, Flores has also received the Hope Fuller Memorial Award for her outstanding involvement in the community.
Flores explained what being the first Latina Miss Woodstock meant to her: "Younger girls are looking up to me now, and I feel proud to represent Latina women. It shows them that it is okay to get out of your comfort zone."
Some of her most memorable moments throughout her time as Miss Woodstock include the lighting of the square — her favorite. The lighting of the square is a very popular event held on November 23. This event brings together the community for a beautiful reveal of the lit up square. Flores had the chance to meet many people and give a public speech during this time. She took advantage of this moment to reach out to all of the people that showed up and recited her speech in both Spanish and English. During this event she was side by side with Little Miss Woodstock, Emma Chambers, which to her made it that much more special. Most of  her events and community service were presented to her through her sponsor, Hispanic Connections. She takes on events three times a month and frequently partakes in public speeches.
There was a lot of importance with her sponsor, Hispanic Connections. They are a group made up of twenty three people, community members and leaders, working together to reach out to the Hispanic community in order to create more involvement. Flores did an amazing job working with them, attending meetings and making appearances at their events. Their most popular event was "Churros with Santa," which won an award for Best Event of the Year.
Although a beautiful face, Flores also showed a beautiful and devoted heart. She represented her community with elegance and dedication. Her first time taking on a pageant resulted in her first win, and she took that win and showed the town how deserving she was of it. Her time as Miss Woodstock will be coming to an end — the 2019 Miss Woodstock pageant is May 31 —  but I am sure we will continue seeing Flores in the community.
For more information on Hispanic Connections and their community events, please refer to their Facebook page, Hispanic Connections Woodstock.