MCC Study Abroad offers a world of experience for students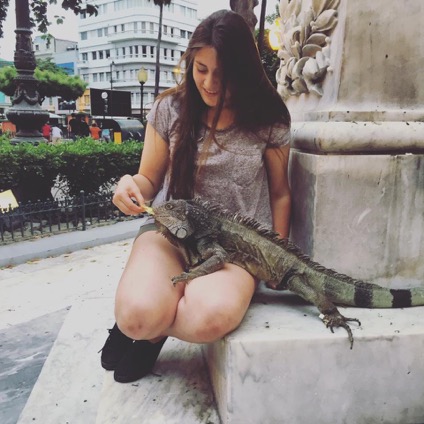 Hang on for a minute...we're trying to find some more stories you might like.
Are you tired of going to school in Illinois? Would you rather be somewhere like Ireland, Austria, England or Spain?
McHenry County College is offering unique experiences in four different countries —  Spain, Ireland, England and Austria, for the Fall 2018 semester. The programs start at $3,000 and can go up to $13,000 depending on how long you stay and other factors. The price of the trip includes tuition. The number of credit hours also varies depending on which location you choose.
Each location has different requirements, but some of the basic requirements include completion of at least 12 hours of college level coursework, a GPA of at least 2.75 on a 4.0 scale.  You must be at least 18 years of age and pass Composition I/II or equivalent with a B or higher. Applications are due by May 8th for the Fall semester of 2018 and you can get an application by emailing Lindsey Carson at [email protected].
"The study abroad program sets students apart from other students," said Lindsey Carson, chair of international studies. "Colleges and jobs want to see that applicants are more aware of things globally. They look for people with a broadened global perspective and knowledge of other cultures."
In my sophomore year of high school, a similar opportunity literally walked through the door. We had just changed seats in class and I was the odd one out. A few minutes later a new girl walked in and got seated next to me. We started talking and I learned that she was from Ecuador. She was visiting her aunt, who happens to live five minutes from my house. She came to my high school for the month she was visiting and we became good friends. Since then, I've visited her twice in Ecuador, staying a total of two months.
The first year I went, I attended her high school. It was very different from mine. She went to an all-girls Catholic school. We had to wear uniforms, a short sleeved collared shirt, a knee-high skirt, with socks and shoes that resembled moccasins but were more like loafers. On days we had gym we had to wear sweatpants, even in Ecuador's hot and humid climate. On Wednesdays and Thursdays school let out at 4 p.m.The school was bilingual, meaning they learn English, French and Spanish till 8th grade and then in high school they switch to just Spanish and English. So while they did speak English, I didn't speak much Spanish. Most of the classes were spoken in Spanish, however there were a few in English. Needless to say, the experiences I got there have helped me a lot with college as well as growing as a person. I learned more about a different way of life and gained a fresh perspective.
Not only did I go to school in Ecuador, I also go to do some exploring; And I was not disappointed. Ecuador has a very diverse geography making for a unique experience. Some of my adventures included, petting lions, jumping into waterfalls, feeding Iguanas, swimming in the ocean, zip-lining, shooting a documentary in an asylum and so much more. I've met so many amazing people there and they're like family to me. Ecuador is a second home to and I'm so thankful I just happened to be seated by the new girl sophomore year. This experience wasn't through a study abroad program, I visited my friend and went to school with her, but it provided the same benefits.
study abroad program will offer you a rich and unique learning experience that will set you apart from other students. It will also give you a unique opportunity to immerse yourself in a new culture and gain lasting memories.
For more information visit WWW.ICISP.org Or WWW.mchenry.edu/internationalstudies. Or contact Lindsay Carson, Chair of international studies at [email protected] (815) 479-7723.