Hit the MCC sweet spot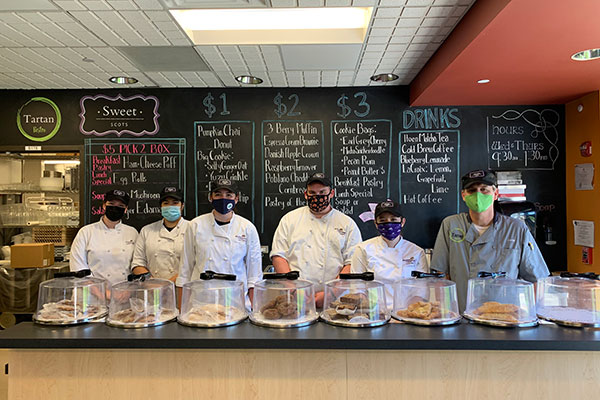 Between balancing school, work, and a social life, college can get hectic and stressful at a rapid pace. There are many ways that we can manage this stress but sometimes it is the simplest things that bring us relief and a moment of bliss, such as indulging in a decadent espresso cream brownie paired with a tart blueberry lemonade.
You can find these kinds of treats at the Sweet Scots Bakery in room B177, open Wednesdays and Thursdays from 9:30 a.m. until 1:30 p.m. during the fall semester. The Sweet Scots Bakery is also perfect for any college student on a budget as their prices range from $1-$5. Whether you are relinquishing your sweet tooth, need a quick caffeinated pick me up, or even a savory soup or salad for lunch, the Sweet Scots Bakery has your quick fix. They also have inclusive vegan and gluten free options for students. This week was Italian week as the student bakers creatively utilize the last of the heirloom tomatoes from horticulture. Any additional questions or concerns, can contact Chef Tina at [email protected].
— By Ashley Zelazoski