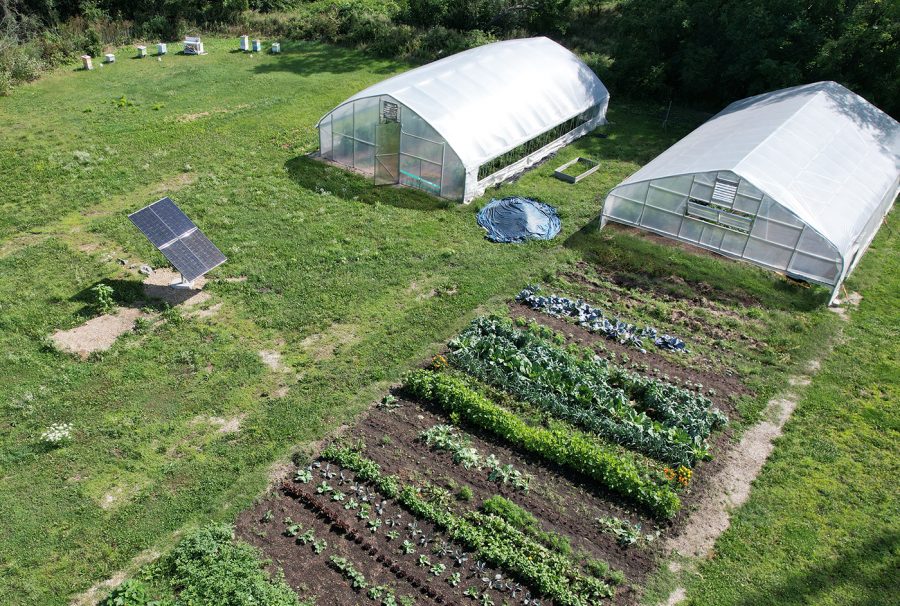 McHenry County College's Sustainability Center, Center for Agrarian Learning, and Entrepreneurial Agriculture programs teamed up to add a solar array to power one of the high tunnels that MCC students use to grow crops year-round. A high tunnel is a series of metal hoops covered in polyethylene, that is used to protect crops from harsh weather and extend the growing season for farmers.
Since it was fully funded by the Illinois Green Economy Network, the campus plans on allowing the new solar panels to be demonstrated to the farming community outside of McHenry County College. According to Kim Hankins, the director of the Sustainability Center at MCC, the relatively small solar panels will be able to be observed by MCC students and the farming community from an online dashboard or from a quick walk outside.
The array will be featured with over 60 solar homes and businesses across the state as part of this year's Illinois Solar Tour hosted by the Illinois Solar Education Association (ISEA). The Tour, which allows the public to view real-life examples of nearby businesses and residents who have decided to cut their utility bills by going solar, includes both in-person and virtual events on Saturday, September 25 from 10 a.m. – 3 p.m.
"One of the great things about this project is that it's relatively small—just four panels–so it makes the idea of using solar energy more approachable, doable, and teachable," said Kim Hankins, director of the Sustainability Center at MCC. "It's a perfect stop for attendees on the tour to see a practical, simple application of solar power for use in an area where there might not be easy access to electricity."
— By Bryce Beitzel