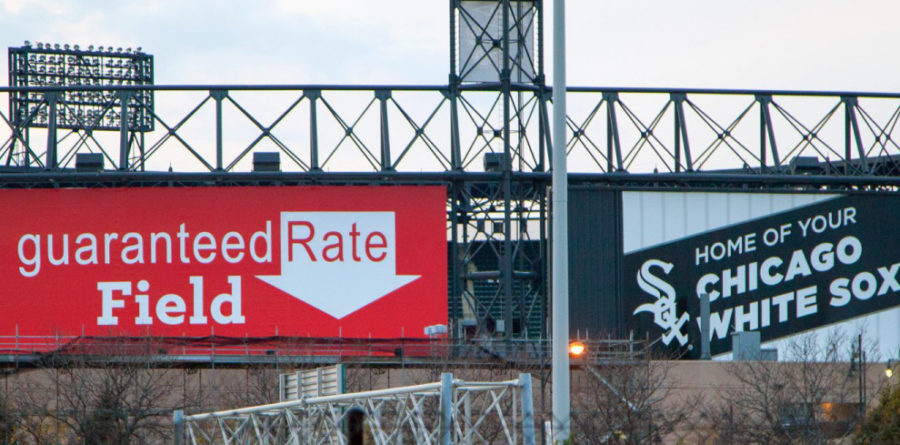 Now that Major League Baseball has returned, so have fans all over the United States. More specifically, Chicago is allowing White Sox and Cubs fans to return to their home stands at 20 percent capacity to start the season. Everyone is usually excited for the action on the field but off the field, things were more different than they have ever been before, and fans got a taste of what the new reality will be like for a while. There are some important things that you need to know when returning to the ballpark. Due to the COVID-19 pandemic and new restrictions, there are rules that must be followed in order to attend the games safely.
I attended Guaranteed Rate Field, home of the Chicago White Sox for opening day. These are some of the new rules for that specific ballpark. Most ballparks have some of the same rules but may not be exact to these. At the Guaranteed Rate field gates, there will be a color on your ticket that coordinates with which gates and entrances you are required to use. The point of this is to limit fans from walking around the ballpark unnecessarily, and to get us into our sections securely and safely. Outside, there are certain colors on signs that direct you to each gate. For example, my ticket said that I was included in the orange zone, so I followed the signs that pointed to which entrance included the orange zone. Tickets also list your designated parking lot. You are directed to a parking spot by workers and most of the time, you will be spaced out a great amount from others. No tailgating is allowed before the game in the parking lots. There are security members that walk around to make sure that you are not tailgating. At American Family Field, home of the Milwaukee Brewers, there is tailgating allowed in single pods outside of your car. This will be allowed in single vehicles.
At Guaranteed Rate Field, no bags are allowed into the park, with the exceptions of a small clutch purse, a medical bag, or a diaper bag if an infant is present. You can bring certain food and closed drinks into the park. All tickets are completely mobile. When it comes to food or merchandise purchases inside the park, debit and credit cards are allowed, as well as mobile pay methods, to avoid any direct contact (all transactions are cashless). Also, once you enter the park, you are required to wear a mask at all times, unless you are actively eating or drinking.
To get to your area and surrounding sections, you have to show workers your tickets, which is normal. One thing I found interesting was that you are limited to a designated zone around your section. In my case, I was in Section 557 in the top left corner of the ballpark. If I wanted to walk across the park into the middle sections of the upper deck, I couldn't. This means that the food choices and stores that you have in your designated area and zones are the only places that you can go. Luckily, each area seems to offer a large selection of food items and merchandise, so you won't miss out on much.
Once you get to your seat, you will notice that a lot of the surrounding seats are zip-tied shut, so that nobody can come and sit in them randomly. Tickets are sold in pods and bought in groups; all pods are socially distanced six feet apart, so you won't be close to people with whom you didn't purchase your tickets.
Although it seems like a lot to adjust to, being back in the ballpark is worth it all. On a positive note, from the second I stepped in the stadium, it was just as electric as it is at full capacity. Fans were happily chowing down some authentic ballpark food, cheering, and overall having a great time. Chicago White Sox fan, Leah Kottke, 20, was able to attend a game at Guaranteed Rate Field this season. She describes the overall feeling of the fans and what she felt being back at the park.
"I loved being at the game even though there were COVID restrictions," Kottke said. "The restrictions did not negatively affect me in any way and even made me feel safe to be out in a public place that I love. Everyone was distanced yet still together as a crowd to cheer on the team and have a good time. I believe everyone felt safe with having masks on and being far enough away from fans."
After being gone for over a year, you tend to notice all of the little details that make you realize why you love baseball so much. With that being said, it sure feels good to be back. Make sure to check and follow these rules if you plan on attending future games this year, and also check each specific teams' rules on what is allowed and what is not allowed at each stadium.