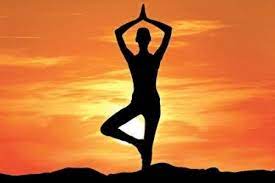 When you think of the COVID-19 pandemic, it is so easy to immediately think about all of the terrible things that have come from it in the last year, and how our lives have taken a turn for the worse. Although those things may be true, it is also important to look at the positives of the last year. Whether it is different ways to stay sane during the lockdown, activities to do in quarantine, or ways to maintain your mental health, they all should be highlighted and talked about too just as much as we talk about the negatives.
Staying sane during this lockdown has been an issue for many people, especially during the first few months of COVID-19 last March, April, and May. That has now carried over to this year, and some may find it hard to be locked in their houses and miss out on basic human interaction. A few things that you can do to stay sane during this time is to do some self-discovery and find things that interest you. There are so many things that you may now have time to do or dive into that you didn't have time to do before.
Think about things that you have always wanted to do but never had the time for it. That may be something like getting into cooking and healthy eating habits. There are many fun and creative recipes to make all over social media. Working out may be the perfect way to keep your body physically healthy, and your mind mentally healthy. McHenry County College student Katelyn Davis, 19, has become very interested in working out and started to at the beginning of quarantine. She even has her own fitness page on Instagram to inspire others and share her workouts and progress.
"In the beginning of quarantine, I began to fall into the trap that everybody else was. In September I decided to take the negative and turn it into something positive and I began working out," Davis said. "I am so much happier, I found something that I was able to do through all of quarantine being that I have a gym at home. I completely changed my mind and my body, and I don't think it would be something I ever did or focus on as much if COVID-19 hadn't happened. It gave us all time to ourselves that we didn't want, but ultimately I feel like we all ended up needing it."
Specifically, there are many activities that you can during quarantine to help take up some time, especially now that the weather is getting nicer. There are plenty of parks to take a walk through in McHenry County, like Glacial Park in Richmond, and Moraine Hills State Park in McHenry. These places include parking and are completely free of charge. MCC student Adia Arnoldussen, 19, describes one new thing that she started to do last year that automatically made her happy:
"Over quarantine, I got a new puppy which pretty much took up a lot of my time. With that being said, I started taking my puppy on walks and teaching her new tricks."
You can also go to a nearby park and shoot some hoops if you are into sports, or play soccer or baseball in an open field with a sibling or parent.
When it comes to indoor activities, you can play a board game with your family, which also allows you to bond with them. Many of us have been stuck in the house with our families, and the least that we can do is have some fun with it. There are also activities like painting, drawing, and if you want to do some logical thinking, you can do a puzzle. You can call or text a family member that you haven't seen in a while to show your love and catch up with them. Who knows, you may even end up talking for hours.
One thing that may have gotten lost in translation along some point during the last year is making sure to maintain your mental health. Mental health is just as important as physical health, and after the long and cold winter with minimal sunlight, some people may find themselves feeling alone and uninspired. One way to take control of your mental health is to journal your thoughts or write out your feelings. If you are feeling low, writing and expressing your emotions is a highly beneficial way to release burdens you may be carrying. Things like meditation and yoga are always a great way to relieve stress and can leave you feeling refreshed. Tutorials or videos to follow are available on many platforms, like YouTube.
Overall, if you have been feeling like this time has been nothing but complicated, reflect on the last year and look at all of the ways you have grown as an individual. Always be open to new ideas and most importantly, turn this time into something that you can look back on and see all the ways that you have grown as a person.