More men using social media lifestyle influencers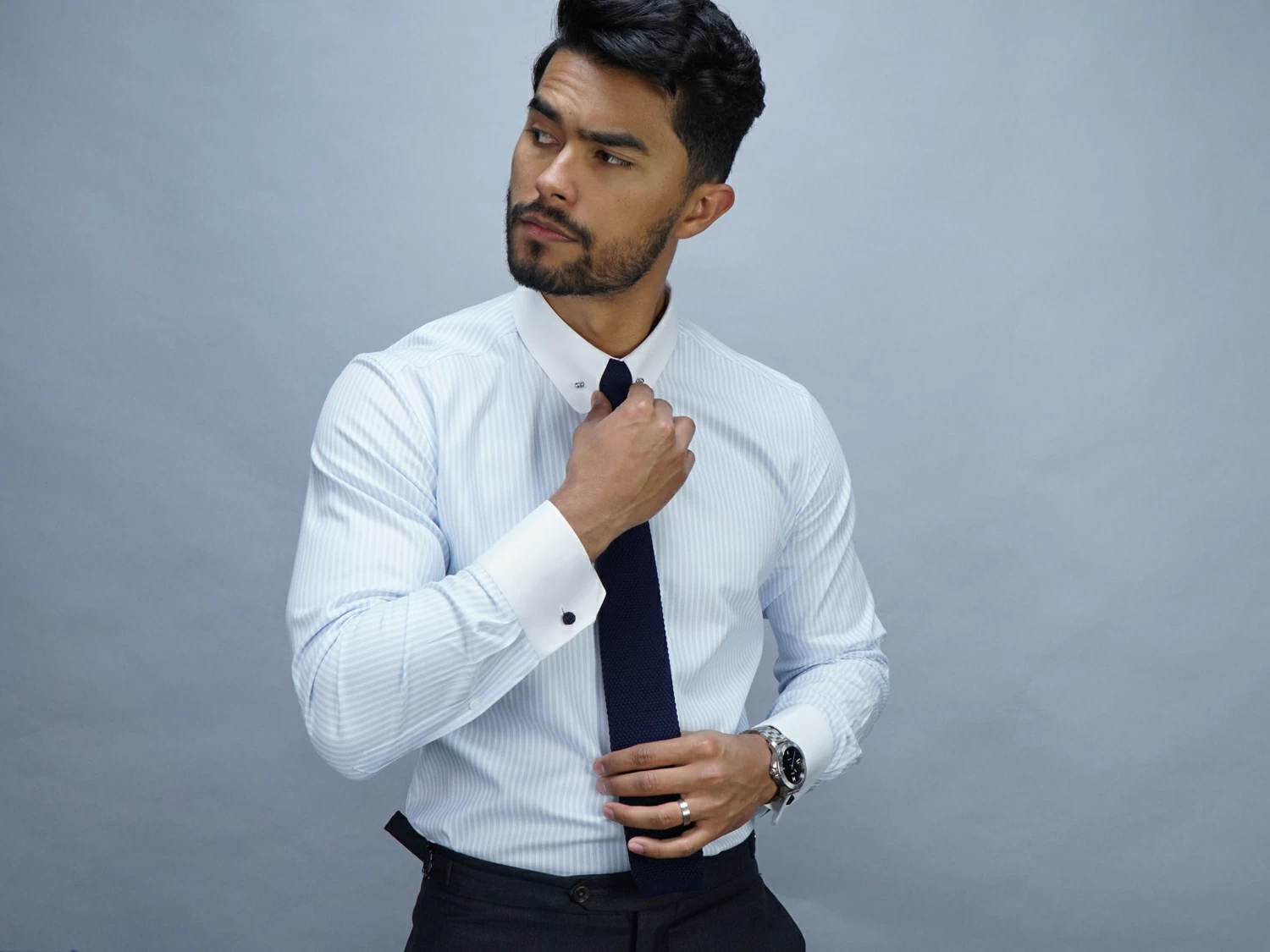 As health and lifestyles become trends for both men and women, social media and online resources have amplified these trends in the past few years. Becoming more of a trend with social media, men's health and lifestyles has become a positive place where men can connect and communicate positive, healthy, fashion trends that continue to grow men's lifestyles.
Social media plays a pivotal role in which influencers can talk about these things with their audiences. Influencers of men's health originally started on the app Instagram. Creating accounts to focus on men's health, these accounts were first used for videos on how to style outfits, take care of skin, workout ideas, and more. These quickly gained audiences and followings where influencers were able to use this as a career. After getting bigger followings, influencers then collaborated with advertisers. This has become a huge trend where men can get quality products from trustworthy influencers that prompt what can help. With a variety of advertisements coming in, they can be from skin care, clothing companies, men's hair care, and anything along those lines.
These types of trends became parts of men's lives and influenced how they take care of themselves. The impact of men's health has been carried and influenced through social media and will continue to do so. Starting from Instagram, these influencers have moved over to YouTube and have expanded exposure to its fullest. Some of the influencers like Teaching Men's Fashion, Alex Costa, Alpha M. and others are the main people that run the men's social media lifestyle world.
Ever since these creators have gone to YouTube, men's lifestyles have expanded to an even larger field and these creators have grown more from it. For instance, the creator of Teaching Men's Fashion Jose Zuniga, has expanded men's lifestyle to many different levels. He started off with fashion and health and over the past five years created his own men's clothing line, done motivational videos, vlogs, and men hobby interests. This expansion of men's fashion wouldn't be done without the YouTubers like him who continue to grow their communities and brands.
In an interview with Sam Bakhtiar, Jose Zuniga said, "Content needs to continue to grow. Without us influencers expanding men's style and fashion, there will be a point where there isn't more to say. We need to continue to reach younger men and continue the positive trends men's lifestyle gives. It's our part to make sure young men are continuing to grow in all aspects like fashion, health, motivation, and all the things we try to cover."
Zuniga has expanded more than any influencer. He's created a men's closing line ESNTLS, that covers basic t-shirts, long sleeves, pants, shorts, and more. The reason he started this company was to help young men dress. The fashion part of men's lifestyle is important in many different ways. As he covers a lot in his YouTube videos, fashion and clothing for men is an important part of self-confidence, status, relationships, jobs, and other factors. The company has expanded and continues to do so with a main target of young men between the ages of 18 and 26.
As an influencer there are many challenging things that can come up. Zuniga works between the lines to make sure that the men's lifestyle game is always on. He comforts those who watch him and says that he's like their older brother. A trust, family side, that he brings into the community that support him. He has started to make videos now about relationships, where he teaches men how to talk to women, what to wear on dates, and simple notes and tricks to get better from relationship perspectives.
He's a part of a big community that trusts and relies on him to promote efficient advertisements and products that will help the users, men. A part of keeping followers is the trust they have in the influencers advertisements. Once these ads are being purchased from the following and they're good, it'll attract more. There has been times where a bad ad can set back an influencer that's trying to target or prompt a specific brand or item.
On the other side of men's lifestyle is Alex Costa, another men's social media influencer. Costa worries more about the hairstyle trends, taking care of your body, working out, and diets. This is a side that has been coming up more recently in the whole men's lifestyle. He emphasizes taking care of your body both from a diet and fitness perspective.
Many of the videos he uploads come from the gym, where he teaches men fitness workouts that can get them in shape and more muscle. He also adds in diet plans that he's used and knows works that can help out. This side of men's lifestyle is probably the main part of it. A lot of younger men on social media have followed Costa's gym workouts and diets and have seen positive results. This impact continues to grow, as he is still rising up in subscribers and followers.
Costa says in his videos that he wants other men to be better. He tries and gets the best out of people and is part of his motivation for making new content. With millions of subscribers, Costa has related all of his workout implements into people's lives.
Overall, the world of men's lifestyle will continue to rise. With younger people growing up into social media, these influencers will continue to help younger generations. There aren't many, if not any, downfalls to these types of men lifestyle communities. These help younger men grow into what they want to be and help them see a bigger picture — from working out, diets, motivation — all positives that help men become better humans.
From the day-to-day life of men, these trends have been created all across the world because of influencers on social media. The big type of trends in hair don't come just out of the blue, they were set and designed for men that helped build it up.