Four arrested in Crystal Lake trafficking sting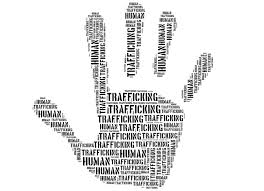 On Friday, February 7th, four men were arrested during a human trafficking sting in Crystal Lake authorities announced that Friday.
It was reported that Mahirul Chowdhury, 44, of Arlington Heights; Jeffrey Fuka, 41, of Algonquin; Lawrence Allen, 62, of Algonquin; and Christopher Rios, 19, of Elgin, were charged with solicitation of a sex act, according to a news release from McHenry County State's Attorney Patrick D. Kenneally.
According to the Daily Herald, the operation was planned, coordinated and executed last month in Crystal Lake by the trafficking task force, which includes Illinois State Police and police departments in Algonquin, Cary, Crystal Lake, Huntley, Lake in the Hills, McHenry, and Woodstock.
A total of 451 people were arrested by 22 law enforcement agencies across the country, reported the Chicago Sun Times. And earlier that week the Lake County sheriff's office announced 14 arrests and the Cook County sheriffs said it arrested 157 people in their own undercover sex trafficking stings.
Another instance like this happened, in September 2019, when the McHenry County State's Attorney's Office task force carried out a human trafficking sting operation in partnership with officers from Algonquin, Cary, Crystal Lake, Huntley, Lake in the Hills, McHenry, Woodstock, and the Illinois State Police. The sting landed three men in jail on solicitation charges, reported  the Northwest Herald. The three men were  Christopher Becchetti of Crystal Lake, Kenneth Cramer of Ingleside, and Jaskaran Singh of Wonder Lake.
"Thank you to the police departments that participated in the task force and continue to step up to combat the process of addressing this expansive problem throughout the county," Kenneally said.