Here's the NFL moves report card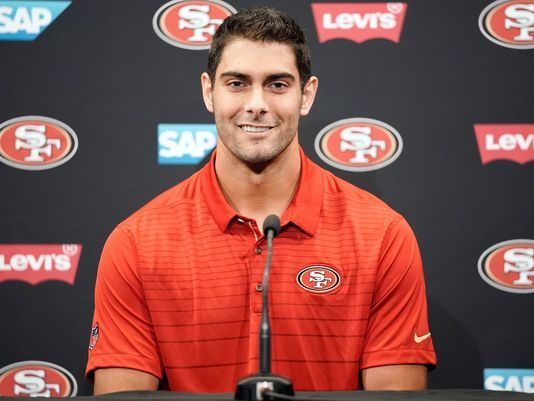 Hang on for a minute...we're trying to find some more stories you might like.
Here are my grades for the NFL trade deadline moves last month:
Seattle Seahawks trade for left tackle Duane Brown from the Houston Texans for 2018 third-round pick, 2018 fifth round pick and 2019 second round pick.
Seattle Seahawks: This trade really was what Seattle needed. Russell Wilson is playing really solid but he is always being forced to run around because the offensive line is weak. Now it is true that one offensive linemen doesn't make your line go from below average to above. However, if you wanted to choose one offensive line position to upgrade it would be left tackle to sure up Wilson's blind side. Grade: B+ 
Houston Texans: This trade has to have Deshaun Watson shaking his head. Now they did get a good amount out of the deal. Brown is thirty-two and is coming off of a holdout. The time was just right to trade him and after playing Seattle it was an easy trade. However, I just can't get over the fact that Watson's blind side has been weakened severely. Grade: B-
49ers trade for quarterback Jimmy Garoppolo from the New England Patriots for a 2018 second round pick.
San Francisco 49ers: This may be trade that has little impact this year but could end up having the biggest impact for years to come. Garoppolo has been patiently waiting for his time to come and after not being dealt in the offseason most assumed he was going to take over when Tom Brady stepped down. That is not the case. He is now a 49er and is looking forward to running an offense ran by Kyle Shanahan. I believe the 49ers and coach Shanahan have found their quarterback for years to come. Grade: A 
New England Patriots: As happy as everyone is for the 49ers no one understands why the Patriots would deal Garoppolo. It was widely reported that the Browns offered a first round pick for Garoppolo around the time of the draft and they didn't pull the trigger. The Patriots started the season with Brady, Garoppolo and Brissette. Now have just forty-year-old Tom Brady. Head scratching decision. Grade: D-
Eagles trade for running back Jay Ajayi from the Dolphins for a 2018 fourth round pick.
Philadelphia Eagles: This was a move by general manager Howie Roseman that said the Eagles are in the win now mentality. Now did the Eagles need a running back? No, but a fourth round pick for a twenty-four-year-old back that rushed his way into the pro bowl last year, why not? He enters an already solid running back room led by Blount who's excited to show Ajayi the ropes. In December and January, LeGarrette Blount and Ajayi will be a hard duo to stop. Grade: A-
Miami Dolphins: This is another head scratching move. It's understood that Miami may have doubts on Jay's knees or his attitude. Coach Adam Gase wanted to make a statement to his locker room by dealing Jay. So basically he punished Ajayi. By sending him to the 7-1 Philadelphia Eagles who have a far superior offensive line and quarterback to you. I wouldn't call that "punishing" him. Grade: D